Our artists and expert engravers will ensure your memorial message, laser-etched image or beloved pet's nose or paw print is beautifully displayed on this brass heart urn. Please see below for instructions for submitting your prints (optional).
Free shipping!
Free engraving!
Color: Espresso Brown
This 7″ x 7″ x 3.25″H brass heart-shaped cremation urn has a lovely matte finish and comes in your choice of four colors. When engraved, the brass shows through the matte surface and creates a striking and elegant effect. This dog or cat urn can be engraved with up to 6 lines of text and you can add clip art (see choices below), your dog or cat's actual nose and/or paw prints or a silhouette of your pet's breed.
Dimensions: 7″ x 7″ x 3.25″H
Capacity: Approximately 53 cubic inches. This urn will accommodate a loved one that weighed approximately 53 pounds at time of passing
Available colors: Blue, Green, Brown & Red
Capacity:
Display Stand (optional): Our optional black-finished stand can be used to display this dog or cat urn on a table or mantle. This stand was designed to accommodate the heart urn.
Dimensions: approximately 5.5″W x 6″L x 6.25″H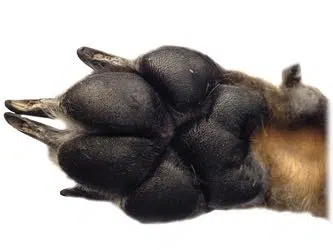 How do I Collect prints? Taking a high resolution digital photo is the easiest way to capture your pet's paw or nose prints and there is no mess! For best results use high resolution setting- photo must be in focus with sharp detail with good exposure (see above paw photo for example). Take several photos and send us the best ones. (Resolution recommendation- 300 dpi or higher or around 2000px x 1500px or higher. If unsure, use the highest resolution setting. JPG format works best).
If actual print option is chosen, this urn usually ships 1-3 business days after prints received due to print processing and engraving time required.
If using ink prints, we recommend using "baby/child-safe" or "non-toxic" ink pads and plain white paper. Black ink works best. Begin by studying the pawprint of the animal whose print is being taken. Select the area of the paw that is the most interesting. It is generally the area on the center of the paw. This is the area you will want to ink. Practice taking prints on any blank white sheet of paper. Lightly touch the inked surface twice and then press downward on the paper. Use more of a tapping motion than a rolling one. When you are satisfied with the look of the practice prints, place five good prints along the bottom of plain white paper or a white card. Artisans will select the clearest portion of the best print for casting. To scan your print- lay print flat against scanner glass (you may need to apply gentle pressure to scanner lid). Scan at 600 dpi and save in JPG format. Review your prints. If prints look blurry at 100% on screen, you will probably need to adjust your settings. Place your order, then submit your high resolution digital file in JPG format to info@mypetforlife.com with your order number.
How to Submit Your Prints (three methods available)
1. Submit using the contact page
2. email directly to info@mypetforlife.com
3. Text it to 609-474-4699
Please be sure to include the pet name with your photo submission so we can match it up with your order.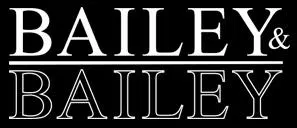 Having experienced the pain of pet loss, we ultimately found the inspiration for these offerings in the realization that a treasured keepsake does, in time, provide some small degree of comfort. Displaying your special family member's remains is a beautiful way to memorialize them for a lifetime. Unlike burial sites, small urns can travel with us and enable us to keep the beloved lost ones in our hearts and lives forever.