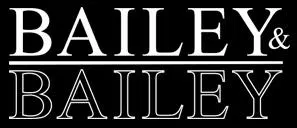 Bailey & Bailey 100% Satisfaction Promise:
Bailey & Bailey's return and refund policy is simple. The quality and workmanship of their jewelry, cremation urns, funeral urns, biodegradable urns, cremation jewelry, cremation urn jewelry, wood urns, glass urns, metal urns, stone urns or any other B&B products we offer will meet or exceed your expectations or we will completely refund your money less any shipping costs.
Simply let us know of your intention to return within 30 days of your receipt of the urn and we will provide you with an approval email. Due to the valuable and delicate nature of our urns, we require that you return it to us in the original packaging. While damage rarely occurs when shipped in this specially designed original packaging, we highly recommend that you purchase shipping insurance. The urn is your responsibility until we receive it back in our warehouse in undamaged condition.
Engraved items, custom orders including fingerprint jewelry, and 14K solid gold and platinum cannot be refunded because they cannot be re-stocked.
Cremation jewelry that has been "filled" is not returnable and will not be accepted back.