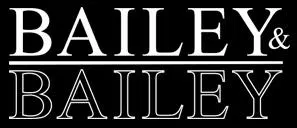 We're pleased to offer Bailey & Bailey's fine sterling silver, solid gold, gold-plated, platinum and stainless steel cremation jewelry. Offering over 200 copyrighted designs, Bailey & Bailey is the source for heirloom-quality cremation rings, pendants, charms and more. Their artists and expert engravers will ensure your memorial message, laser-etched image or beloved pet's nose or paw print is beautifully displayed on these fine pieces. They are so certain that you will be absolutely thrilled with your purchase that they offer a lifetime guarantee. If for any reason, at any time, you are not 100% satisfied we will issue a full refund.
Free FedEx 2-Day shipping!

Dimensions: approx. 1/2″ W x 1/2″ H
Metal: Stainless Steel
This handsome stainless steel bold heart ring features a crisp design, suitable for unisex use, and has a discreet inner compartment which can be accessed at the bottom of the ring. The tiny urn compartment holds a pinch of ashes. A special screw holds the closure secure. This quality cremation ring can be engraved on the front for an additional cost. When engraved, the screw closure will be oriented at the base of the ring.
You can choose up to 3 characters of optional block or script engraving for the front surface, or your choice of clip art from the image below.
Why Stainless Steel?
In addition to being very affordable, stainless steel is an excellent choice for people who are allergic to precious metals, as it's considered hypoallergenic for most people. It maintains its beauty for a long time and can generally endure a high-stress environment, such as exposure to water.
Don't know your ring size?
Download our ring sizer to help find your ring size.
About engraving: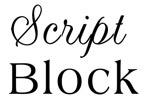 We offer your choice of block or script fonts for engraved cremation jewelry. Please keep in mind the fact that script engraving in all caps is not legible, so engraving entries in all caps will be changed to have only the first letter of each word capitalized if submitted that way. We cannot be responsible for submission errors or costs related to the correction of them, so please check your entries carefully. Additionally, a greater number of characters does result in a smaller character size, so please bear that in mind if you are considering a long sentiment.
Having experienced the pain of pet loss, we ultimately found the inspiration for these offerings in the realization that a treasured keepsake does, in time, provide some small degree of comfort. Displaying your special family member's remains is a beautiful way to memorialize them for a lifetime. Unlike burial sites, small urns can travel with us and enable us to keep the beloved lost ones in our hearts and lives forever.