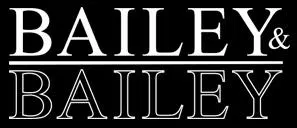 We're pleased to offer Bailey & Bailey's fine sterling silver, solid gold, gold-plated, platinum and stainless steel cremation jewelry. Offering over 200 copyrighted designs, Bailey & Bailey is the source for heirloom-quality cremation rings, pendants, charms and more. Their artists and expert engravers will ensure your memorial message, laser-etched image or beloved pet's nose or paw print is beautifully displayed on these fine pieces. They are so certain that you will be absolutely thrilled with your purchase that they offer a lifetime guarantee. If for any reason, at any time, you are not 100% satisfied we will issue a full refund.
Free shipping!
Approximate Dimensions: 7/8″H x 5/8″W (including bail)
Available metals:
Sterling Silver (stamped 925)
Gold-plated (18K over sterling silver)
This interesting and attractive Strong Heart pendant has a chamber inside to house the ashes of their loved one, sacred soil or lock of hair keepsake. The pendant is easily filled through the secure threaded opening using the included small funnel. The urn pendant can be permanently sealed using industrial sealant (not included).
Your personal message may be added to the back of this pet cremation pendant. Script and block style engraving is available:

Clip art engraving is available for the front and back of this pendant. If you add both text and clip art, the engraver will choose the best arrangement. In some cases where the full number of available characters are used, as well as clip art, there may be a shortage of space. If that's the case, we'll contact you to discuss alternatives. Likewise, please free to call us with your special requests and we'll try to make them happen.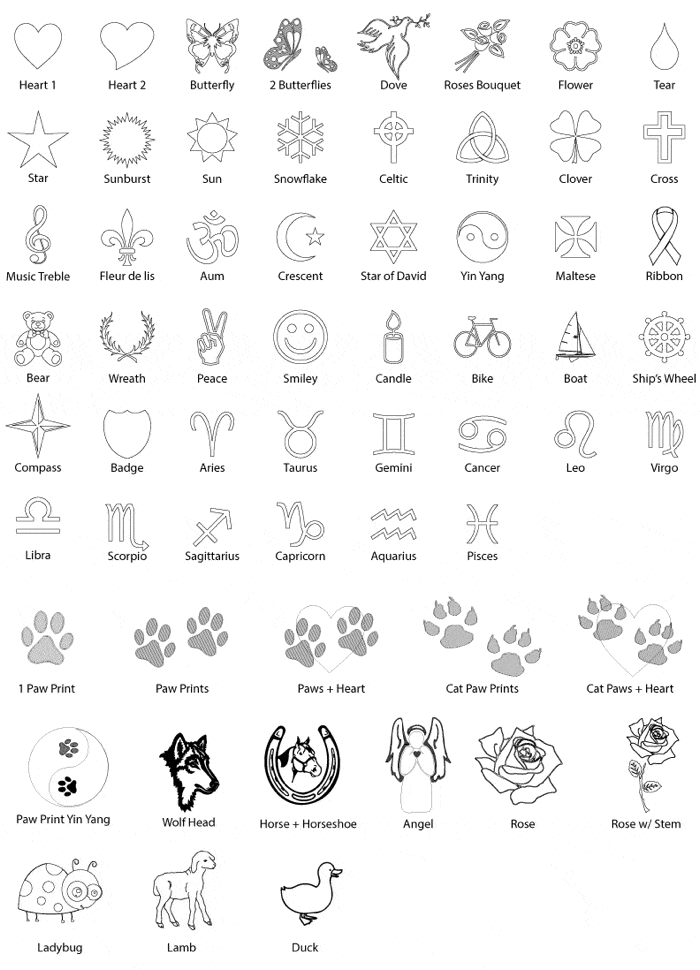 About engraving: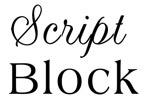 We offer your choice of block or script fonts for engraved cremation jewelry. Please keep in mind the fact that script engraving in all caps is not legible, so engraving entries in all caps will be changed to have only the first letter of each word capitalized if submitted that way. We cannot be responsible for submission errors or costs related to the correction of them, so please check your entries carefully. Additionally, a greater number of characters does result in a smaller character size, so please bear that in mind if you are considering a long sentiment.
Having experienced the pain of pet loss, we ultimately found the inspiration for these offerings in the realization that a treasured keepsake does, in time, provide some small degree of comfort. Displaying your special family member's remains is a beautiful way to memorialize them for a lifetime. Unlike burial sites, small urns can travel with us and enable us to keep the beloved lost ones in our hearts and lives forever.